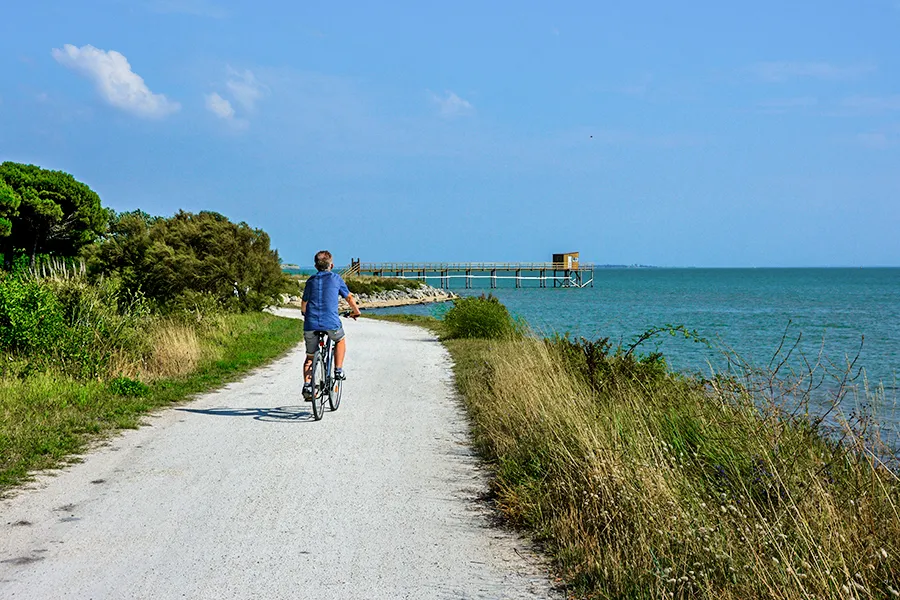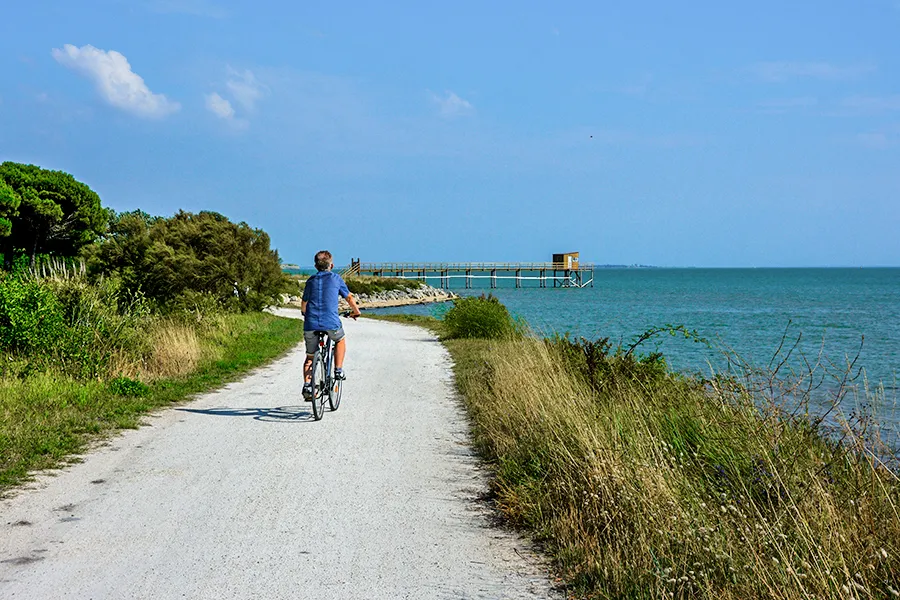 Visit the island of Aix,
A paradise on the sea
Discover the island of Aix
Your stay at the campsite l'Abri-Côtier, near La Rochelle, will be an opportunity to explore the Charente islands. The island of Aix is a commune of Charente-Maritime located to the west off the tip of the smoke, the island is located between the end of the peninsula of Fouras and the island of Oléron. It offers great opportunities for visits and walks.
To go on a cruise to the island of Aix, nothing could be simpler: book your ticket at the campsite reception. You can embark at Fort Lupin located in the town of Saint Nazaire sur Charente 5 minutes from the campsite and enjoy free parking to park vehicles.

Located on the migration route, the island of Aix, classified as a "remarkable natural site", hosts a very large ornithological population. The island offers a wide variety of landscapes. Forests, coves, vast sandy beaches follow one another to the delight of hikers … You can go around the island in 3 hours on foot or rent a bike on site.
The island is also home to a rich historical heritage. Do not miss the visit of the Napoleonic Museum, Fort Liédot, Fort de La Rade or the African Museum.
During your stopover of a few hours, you will discover a wild island with many facets : fortifications, oyster farming, heritage, beaches, restaurants, walking, cycling or horse-drawn carriage (the tour of the island by horse-drawn carriage lasts one hour).
Campsite stay near the Ile d'Aix
Our campsite is ideally located close to the Ile d'Aix, offering our campers easy access to this popular destination.
Enjoy all the water activities available, the sandy beach and the natural beauty of the island. You can also explore the most beautiful sites, while staying in a peaceful and comfortable setting.
If you are looking for a campsite near the island of Aix, contact the Abri-Côtier at 05 46 84 81 65.
Discover the Ile de Ré, Ile Madame and Ile d'Oléron