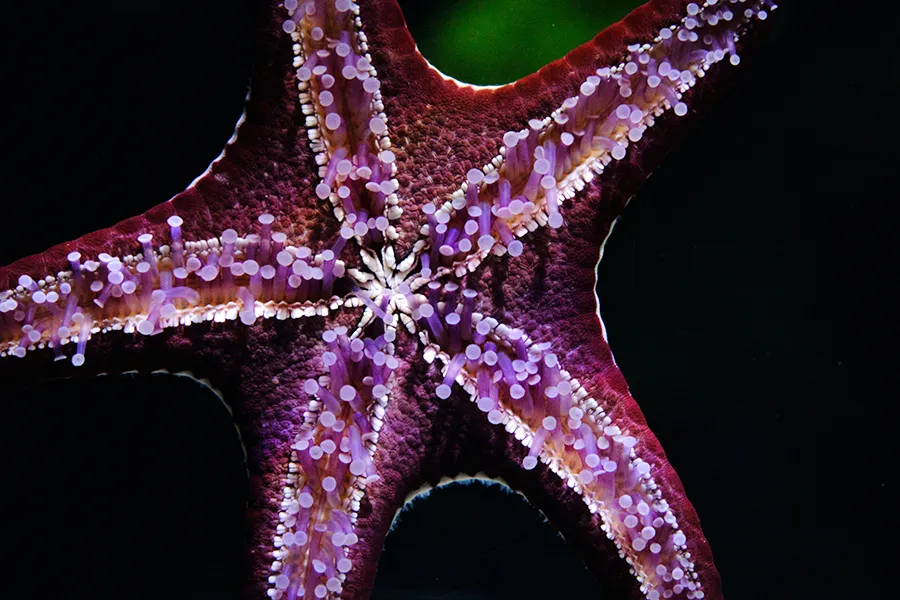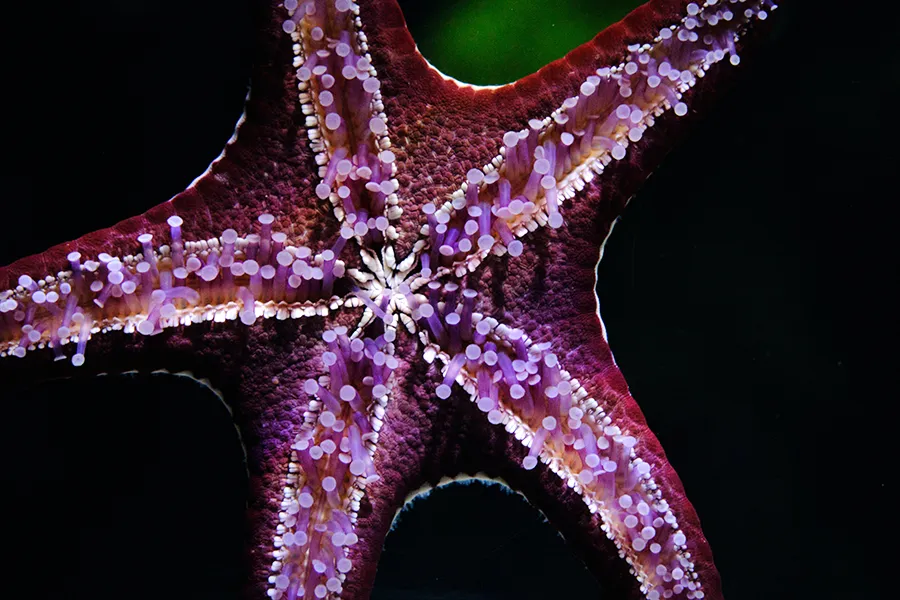 Visit the Aquarium
of La Rochelle
Discover the Aquarium of La Rochelle
An essential stop on your camping holiday, the Aquarium of La Rochelle invites you to dive into the depths of the seabed. The Aquarium of La Rochelle, one of the largest in Europe, is an idea for a family outing that does not lack salt!
Located in the Minimes district, a stone's throw from the Old Port, the Aquarium de La Rochelle makes you discover the wonders of the ocean, the underwater fauna and flora of the four corners of the globe.

The visitor will be able to observe more than 12,000 marine animals of 600 species spread over 82 aquariums in the Atlantic Ocean, the Mediterranean Sea, the Caribbean, the Indo-Pacific, lagoons and tropical seas… Change of scenery guaranteed!

Practical information
We like: the tropical greenhouse and the world of sharks. Do not hesitate to take an audio guide for children (2 €) to visit the aquarium following the adventures of the little turtle.
Prepare your visit by booking your tickets in advance. All information will be available at the campsite reception near Rochefort.
New in 2023 : possibility of booking at reception from spring break.

The aquarium is open all year round (from 9am to 11pm in July and August).
Campsite near the Aquarium of La Rochelle
The campsite l'Abri-Côtier, quiet and family, with a hundred pitches offers accommodation or bare camping pitches in order to enjoy our beautiful region and visit all the must-see sites of Charente-Maritime such as the Aquarium of La Rochelle.
Located in the heart of the department, the campsite is less than an hour from all activities and museums.
You can take your bike to visit Port-des-Barques, Brouage or Rochefort. Then make way for the car with a journey of less than 1 hour to go to the Aquarium, the Zoo, the Paleosite … You can also visit our beautiful cities like St Savinien sur Charente, St Jean d'Angély, Saintes, Surgères and many more.

So don't wait any longer, "Make your lives a dream and your dreams come true" by booking at the Abri-Côtier.
Quote from Antoine de Saint Exupéry
Discover the zoo, Luna Park and nature reserve