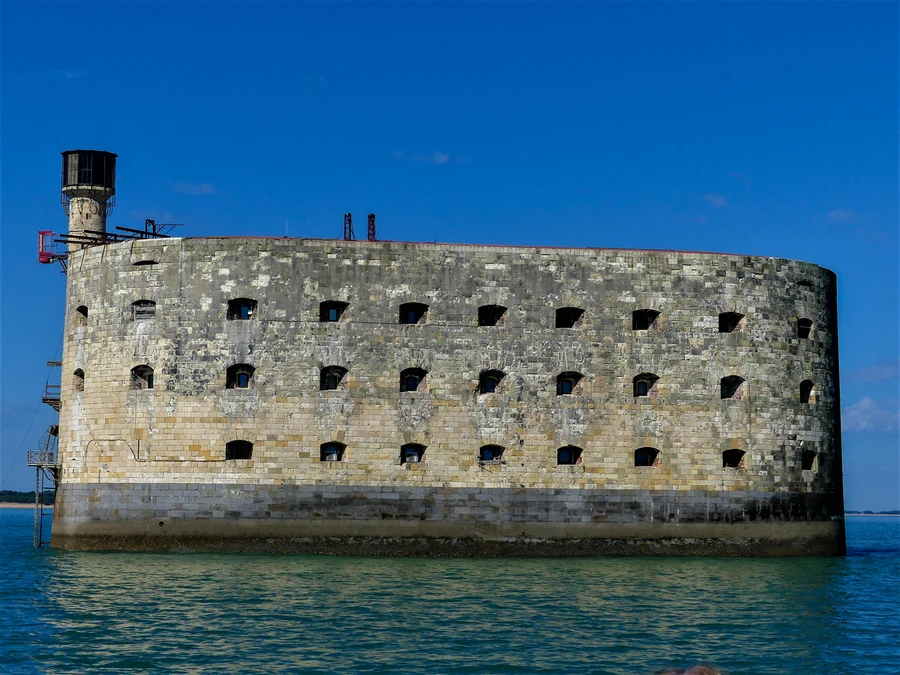 Visit Fort Boyard
Take advantage of your holidays at Flower Camping l'Abri-Côtier to make a getaway at sea and discover Fort Boyard, the most famous fort in France.
From the fountain of Lupin in St Nazaire sur Charente with our partner, or from Fouras or La Rochelle, take off and embark on one of the sea cruises off the coast of Charente-Maritime.
Located just 5 minutes by car from the campsite, the pier for the Croisières Fée des Îles (mesh depart-pour-fort-boyard-et-l-ile-d-aix) has a completely free car park, accessible by motorhome, and even by bike !

Every day in July and August, enjoy a sea trip with approach to Île Madame and guided tour of Fort Boyard, departing from La Fontaine Royale de Lupin.

Also from the Old Port of La Rochelle, the daily shuttles allow you to get as close as possible to Fort Boyard located in the heart of Perthuis, halfway between the island of Oléron and the island of Aix.

You can also embark for the Ile d'Aix , a real paradise on the sea.

To enjoy it, come and see us at the reception of the campsite l'Abri-Côtier, we will be happy to inform you about the different cruises and even book them for you!

A bit of history…
Fort Boyard was built in the early 19th century by order of Napoleon. The fortress was intended to protect the mouth of the Charente, the harbor of the island of Aix and the Royal Arsenal of Rochefort sur Mer against the English.
Transformed into a prison shortly after its construction, Fort Boyard now owes its international fame to the famous show game show of the same name.
The history of Fort Boyard
Some figures
Fort Boyard impresses with its dimensions : 3 levels on 20 meters high, 68 meters long and 31 meters wide.
The Flower Camping l'Abri-Côtier allows you to book your tickets for the tour of Fort Boyard (duration 1h15 approximately) in partnership with Les Croisières Fourasines.
Discover Fort Lupin, the Arsenal and the Oyster City